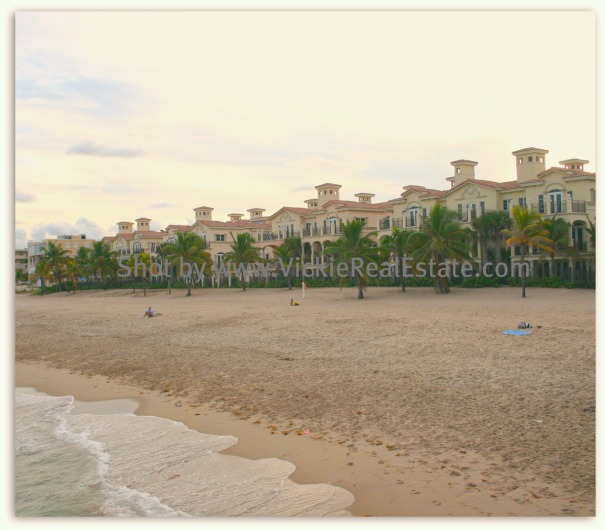 Built in 2007 and located in Lauderdale by the Sea, Florida (adjacent to Ft. Lauderdale), Oriana by the Sea is an Oceanfront Community of only 34 Luxury Townhouses, Duplexes and Lofts.
The 3-Story Townhouses with a Garage could be a good fit as the next best choice for those who are interested in Single Family Oceanfront Homes, but prefer a lower price range and a more well-appointed property than what's available with Single Family Oceanfront Homes in Fort Lauderdale which are higher priced and of significantly older Construction.
The location is perfect since the Ocean and Lauderdale by the Sea Pier are at your back door and you're within walking distance of Restaurants, Shops, and conveniently close to Ft. Lauderdale Beach, Las Olas, and the Ft. Lauderdale Airport.
Oriana by the Sea Closings
Per Broward County Tax Records, the first closed sale in Oriana by the Sea occurred on November 6, 2007.  Tax Records indicate that as of October 2009, 19 of the 34 total Units have been purchased.   Their purchase price range is $850,000 – $2,700,000.   The most recent sales are recorded as:
Loft sale for $850,000 on October 2, 2009
Townhouse sale for $2,200,000 on October 14, 2009
If you're interested in Oceanfront Condos or Townhouses in Lauderdale by the Sea and prefer low-rise living instead of high-rise, Oriana by the Sea is definitely worth considering.
When I've shown Residences in Oriana to interested Buyers, I loved the location, Community, views, and quality of the Residences.  View additional details here about Oriana.
Related Information: