Million Dollar Sales Market Report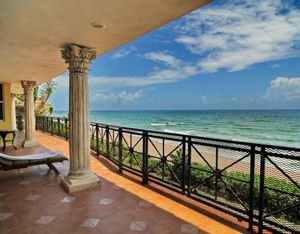 Within the first 4 months of 2010 (January 1, 2010 – April 30, 2010), 77 Single Family Homes were purchased in Broward County in a purchase price range of $1,000,000 and over, as recorded in the MLS* and Property Tax Records. 
The 77 Homes were purchased in a price range of $1,000,000 – $10,800,000 (purchase prices,

NOT

list prices). 
46 of the 77 sales are indicated to have been Cash purchases, including the $10,800,000 sale
8 of the Homes were listed as Short Sales and 2 were listed as Bank Owned Foreclosures (Short Sales and Foreclosures

ARE NOT

the majority of Luxury Home sales)
Of the 77 Homes purchased, 44 are Waterfront Ocean Access properties located East of I-95
Of the Cities where the Homes are located, Ft. Lauderdale had the highest number of Sales
During the same timeframe (January 1, 2010 – April 30, 2010), 4,055 Single Family Homes in Broward County were purchased for prices under $1,000,000  
Regarding Ocean acccess Waterfront property, the Term "Luxury" is relative because buying a Home for $1,000,000 doesn't necessarily mean you bought a Luxury Home.  Land value is a SIGNIFICANT part of the price with Ocean access property and there are Homes in some Waterfront Communities purchased for $1,000,000 and above that were priced primarily at land value ALONE, where the Homes are considered "Teardowns"–Homes that need to be completely remodeled and updated or torn down and replaced.
Price Range Details for the 77 Homes purchased
37 were purchased for $1,000,000 – $1,499,999
19 were purchased for $1,500,000 – $1,900,000
13 were purchased for $2,000,000 – $2,630,000
4 were purchased for $3,432,500 – $3,900,000
4 were purchased for $4,200,000 – $10,800,000
Property Purchases in Communities East of I-95
Ft. Lauderdale, FL Homes Purchased
33 Homes were purchased for $1,000,000 – $10,800,000 and 30 of the 33 Homes are Waterfront Ocean access properties
Subdivisions where the Homes are located include Bal Harbour, Bay Colony, Las Olas Isles, Coral Ridge Country Club, Harbor Beach, The Landings, Lauderdale Harbors, Lauderdale Beach, Sunrise Key, and Rio Vista Isles
Pompano Beach, FL Waterfront Homes purchased
Lighthouse Point, FL Waterfront Homes Purchased
Hallandale, FL Waterfront Home Purchased
1 Waterfront Home was purchased for $1,425,000 in the Waterfront Community of Golden Isles
Hillsboro Beach, FL Waterfront Home Purchased
1 Home was purchased for $3,900,000, a direct Oceanfront Home in Hillsboro Mile
Hollywood, FL Homes Purchased
5 Homes were purchased for $1,000,000 – $1,600,000 in the Communities of Harbor Island, Hollywood Central Beach, and Hollywood Lakes (3 of the 5 Homes are Ocean access Waterfront properties)
Property Purchases in Cities located West of I-95
Parkland, FL Homes Purchased
7 Homes were purchased for $1,150,000 – $1,800,000 in BBB Ranches, Cypress Head, Heron Bay, and Pine Tree Estates
Davie, FL Homes Purchased
3 Homes were purchased for $1,095,000 – $1,999,999 in the Subdivisions of Stonebrook Estates and Long Lake Ranches
Plantation, FL Homes Purchased
6 Homes were purchased for $1,100,000 – $2,400,000 and all are located in Hawks Landing, a Guard Gated luxury Community
Southwest Ranches, FL Homes purchased 
6 Homes purchased for $1,124,000 – $3,432,500 in Sunshine Ranch Estates and Landmark Ranch Estates
Weston, FL Homes purchased
5 Homes purchased for $1,000,000 – $1,620,000 in Windmill Lake Estates and Weston Hills Country Club
Related information of interest:
*- MLS = Multiple Listing Service (the central Database where Brokers input and store listing and purchase data for properties that they represent for property Owners)