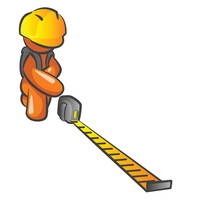 When working with Condo Buyers who are reviewing listings of Properties that they're interested in, I've been asked what it means when they hear or read that a Unit is "Decorator Ready" or "Designer Ready".
"Decorator Ready" or "Designer Ready" typically mean that the Kitchen and Baths have been completely finished, including Flooring, and that Paint, Molding, Flooring, and Light Fixtures are necessary to install in the remaining Rooms (the remaining Rooms without Flooring installed have Concrete Floors).  These are sometimes also referred to as "Unfinished Condos", NOT to be confused with "Raw" Condos that have bare Concrete Walls and Ceilings without Drywall work completed.
Most new Condos sold by Developers are sold Decorator Ready and some Developers offer a basic finishing package where you can select various items to finish the Unit.  Some Developers include the basic finishing package as part of the purchase price and some do not include a basic finishing package as part of the purchase price.    Note, however, that you can choose not to use the items offered by the Developer and can, instead, choose your own finishes.
The advantage, of course, of a Decorator Ready Unit is that you're working with a clean slate–you get to choose items that fit your own preferences instead of someone else's and don't have to deal with the issue of removing and replacing items that you don't like after the purchase.
The disadvantage of a Decorator Ready Unit comes into play if you're someone who can't visualize the future use of a space.  Some Buyers have to see a Finished and Furnished space in order to like it and others have to see an empty, unfinished space in order to like it.  Everyone is "wired" differently.
In February, I sold a Decorator Ready Unit in Sonata Beach Club to Buyers who will be finishing the Unit soon.  The Unit has beautiful Oceanfront views and I'm looking forward to seeing the finished product.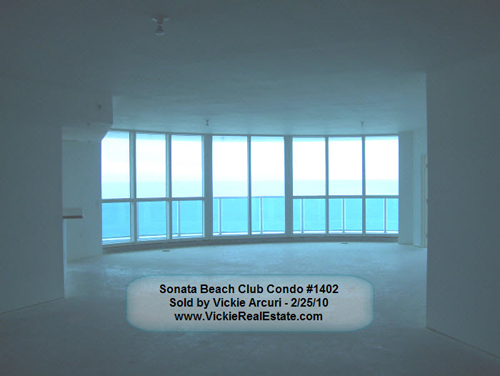 Besides Developer owned Units that are offered Decorator ready, you can occasionally find resale Units for sale by Owners who purchased the Units Decorator Ready and never finished the interiors.
Several Design Firms that I recommend include:
Related Information: