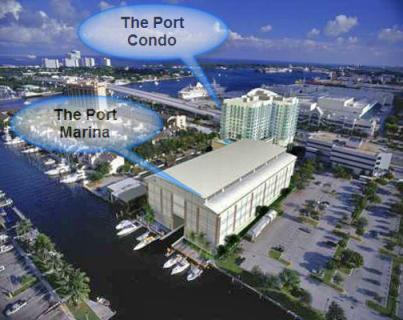 I visited The Port Condo again last week while previewing a Unit for an interested Buyer.   Because I frequently work with International and Domestic Buyers who are located outside of the local area, it's not unusual for such Buyers to request that I preview properties that they're interested in.  
Last Tuesday, I previewed one of the Units and took pictures while there, which I included below.   Details about the Unit:
Listed for $445,000
2 Bedrooms, Den, and 2.5 Baths (if a Closet were added to the Den, it could be used as a 3rd Bedroom)
Sunseeker Model with 2,005 Square Feet of Living Area and a wrap-around Balcony with 299 Square Feet 
24 x 24 Marble Floors
Beautiful views of the Intracoastal, City Skyline, and Ocean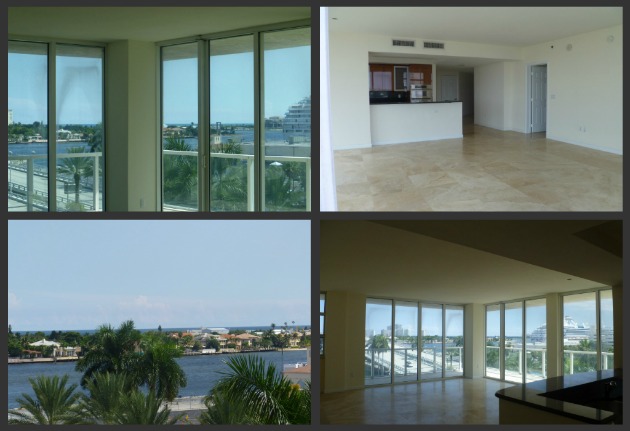 Current Market activity in The Port Condo
Located within walking distance of Shops and Restaurants in the 17th Street Causeway area and close to downtown Ft. Lauderdale and the Beach, The Port Condo has a very central location.   A few of the Restaurants located nearby include Bimini Boatyard, Coco Asian Bistro and Bar, 15th Street Fisheries (Intracoastal front), Grille 66 (Intracoastal front),  Bravo Ristorante, and Market 17.  Grocery Shopping is convenient as well since Publix Supermarket is located across the Street.    For Owners who require Boat Dockage, an added benefit at The Port Condo is that a Dry Storage Marina is included on-site and Slips up to 55′ in length can be purchased or leased.  Additionally, some of the Units for Sale at The Port include Boat Storage that the existing Owners have purchased.
During the first 3 Quarters of 2011 (January – September), 10 Units in The Port were sold.   Their purchase price range was $269,000 – $600,000.  4 of the Units were purchased as Short Sales and 2 were purchased as Bank Owned Foreclosures.   Property records indicate that 9 of the 10 purchases were Cash purchases, which is the norm in our current, local Market where 80% of Condo purchases are Cash.
Units for Sale in The Port
Of 129 total Units in the Building, 9 are currently listed for Sale and 5 are listed as being under Contract for purchase.  Several Units are listed for Lease as well.
——-

——-