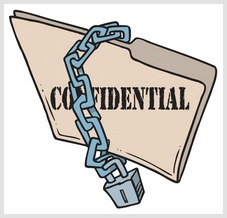 When working with Buyers who are placing Offers to purchase property (particularly in multiple Offer situations), I'm often asked if I know the amount of the other Offer.   So, how can you find out the amount of the Offer that was accepted for purchase of a Property and/or the amounts that other Buyers submitted on their Offers?
The answer is that, in most cases, the information isn't available.   The reason for this is that Terms of an Offer or Contract (Offer price and other sale terms) are confidential information and are not legally allowed to be released to 3rd Parties (people who are not involved in the Contract) UNLESS the Buyer and Seller involved in the Contract or Offer have authorized their Broker(s) to release the information AND such information is not entered or stored online in the MLS or any other system, so it's not accessible by searching various sites and databases.  Occasionally, as an alternative to releasing a specific Offer amount, an Offer range will be released (i.e. "the accepted Offer was more than $1,000,000, but less than $1,500,000).
In the State of Florida, purchase prices of properties are publicly accessible information, so when property purchases are complete/sold, purchase prices can be released and they are recorded in the County's Tax Records.
Related information: