The Ritz-Carlton Residences in South Florida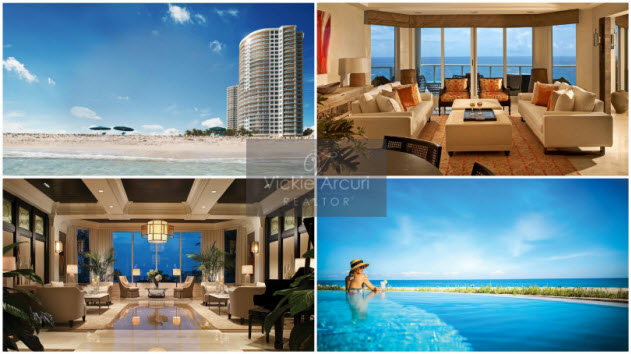 Of Ritz-Carlton Residences that are located in the State of Florida, all are located in Southeast Florida with the exception of Ritz-Carlton Residences in Sarasota, FL.  If you enjoy luxury living and Ritz-Carlton's exceptional level of service, Ritz-Carlton's Residences are a great choice to consider.
The Ritz-Carlton Residences in Southeast Florida are located in Palm Beach County, Broward County, and Miami-Dade County.  Of the Residences, 3 are direct Oceanfront locations ON the Beach (Singer Island-pictured above, Bal Harbour, and Sunny Isles).   Ritz-Carlton Ft. Lauderdale is located across from the Beach. The Miami Beach location is Waterfront along an Ocean Access Canal offering Boat Dockage for select Residences.  Ritz-Carlton Coconut Grove isn't Waterfront, but it's located close to the Bay, so Residences that are located on high Floors offer great Water views.
3 are standalone Residence-only Buildings (without a Hotel/Resort) and 3 are Buildings that include Residences and a Hotel.  Note that although the Residence-only Buildings do not include a Hotel, they still offer a full selection of Resort-style luxury Amenities (Valet, Concierge, Pool, Fitness Center, and much more!)
Click the links below to review a full profile of each Building, along with information about currently available property listings in each Building and additional details.
Realtor Vickie Arcuri represents Buyers and Sellers of luxury properties in South Florida.