1200 The Ocean Condo Closings and Construction
…
…
Construction at 1200 The Ocean Condo is now complete (view the Video + pictures in this Post) and Closings have started.  I visited the property again on Sunday and viewed the available Residences and the Model Residence.   Property sales for Residences at 1200 The Ocean Condo that have been recorded in Property Tax Records to date are as follows:
Unit 1206:  purchased for $2,350,000 on February 5, 2016
Unit 1106:  purchased for $2,150,000 on February 2, 2016
Unit 1306:  purchased for $1,950,000 on February 23, 2016
Unit 1305:  purchased for $1,950,000 on March 1, 2016
Unit 1301:  purchased for $860,000 on March 11, 2016
Unit 1302:  purchased for $900,000 on March 17, 2016
The remaining Residences that are available range in price from $870,000 – $2,390,000.  Prices vary, based on Square feet, Floor location, and views. The Ocean and Beach views are beautiful!! All Residences at 1200 the Ocean include Floor-to-Ceiling Windows, spacious Living areas, high Ceilings, Glass panel Balconies, Gourmet Kitchen, and more!
1200 The Ocean Condo includes a total of only 18 Residences and is located directly on the Beach in Hillsboro Beach, FL.
Click here to review additional information about 1200 The Ocean and to download Floor plans.    Call or email me if you would like to schedule an Appointment to view Residences (954-708-9309 or click here to e-mail).
1200 The Ocean Siteplan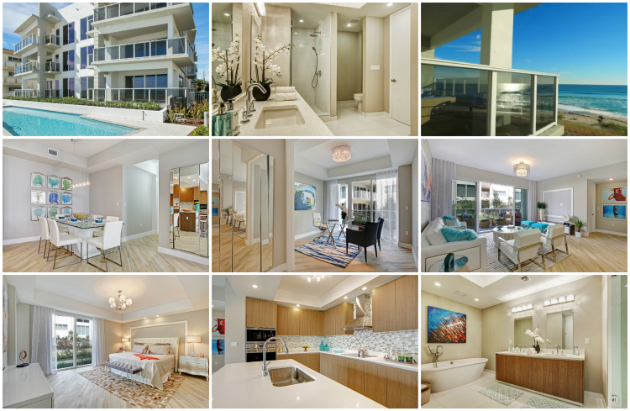 …
…
Related information: