Water Club North Palm Beach Condo
…
…
Construction of Tower 1, Tower 2, and Villas at Water Club North Palm Beach is complete and Closings started in the Fall of 2016. Towers 1 and 2 each have 74 Units.  There are 20 Villas, which are 2-Story and 3-Story Residences.
I visited Water Club with Buyers again last Week and included Video above that I shot while there (captured from the Balcony of an "03" Unit in Tower 2).  The South side of the property is visible in the Video, in addition to the Boat Slips (available for purchase by Owners), South Villas, and one of the 2 Swimming Pools.   Water Club's location on the West side of the Intracoastal has the advantage of offering a beautiful combination of Ocean and Intracoastal views from many of the Residences.
Available Residences in Tower 1, Tower 2 (and one of the Villas) are currently on the Market in a price range of $959,450 – $3,249,000 (Resales and Developer owned Units).
The original construction Plans at Water Club North Palm Beach were expanded to include a 3rd Tower, which will start construction this Year and is planned for completion in 2018.  Tower 3 will include a total of only 30 Residences–currently priced from $1,699,000 – $3,269,000.  There will be 2 Residences per Floor, each with private Elevator entry.  2 Floor Plans are offered for Tower 3–both of which are very spacious–offering 3-4 Bedrooms, Den, Great Room, and Balconies, ranging in size from 2,992 Square Feet of Living Area – 3,441 Square Feet of Living Area.  Additional Amenities will also be built in Tower 3.
Scroll below to view Water Club North Palm Beach Condo listings and click here to review additional information about Water Club (Amenities, etc).  Interested in scheduling an Appointment to view Residences?  Call or email me.
Related information: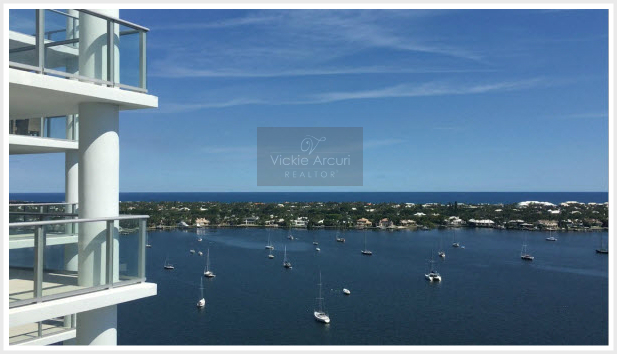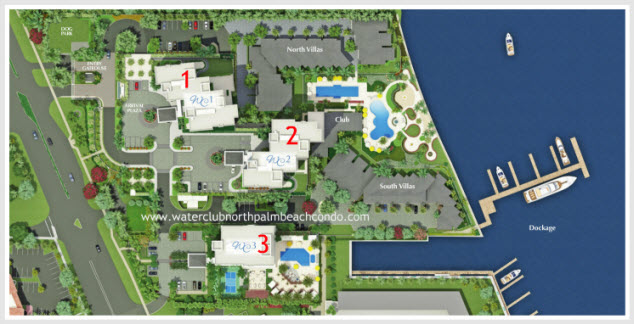 …