Ocean Grande Condo in Hillsboro Beach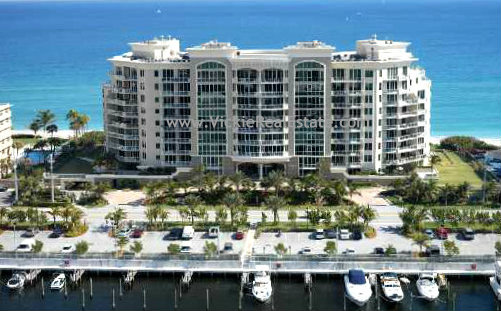 Ocean Grande Condo enjoys a beautiful, direct Oceanfront location in the quiet, Seaside Town of Hillsboro Beach, FL.  If you enjoy Boutique style living, Ocean Grande is a great choice to consider since it has a total of only 76 Units.  Spacious Floor plans are offered and many Units have beautiful Ocean views.  For those who have Boats, Ocean Grande offers the added benefit of Dockage at its' Marina across the Street on the Intracoastal.
Market Activity
Currently, 5 Units are on the Market for Sale at Ocean Grande and are priced in a range of $799,500 – $2,595,000.
The most recently sold Units at Ocean Grande are as follows:
Unit 307:  Purchased for $1,825,000 on December 16, 2016 (3 Bedrooms, 3.5 Baths, and 2,849 Square Feet of Living Area)
Unit 407:  Purchased for $1,700,000 on September 2, 2016 (3 Bedrooms, 3.5 Baths, and 2,849 Square Feet of Living Area)
Unit 410:  Purchased for $1,500,000 on April 7, 2017 (3 Bedrooms, 2.5 Baths, and 3,019 Square Feet of Living Area)
…
…
Related information: