Auberge Beach Residences and Spa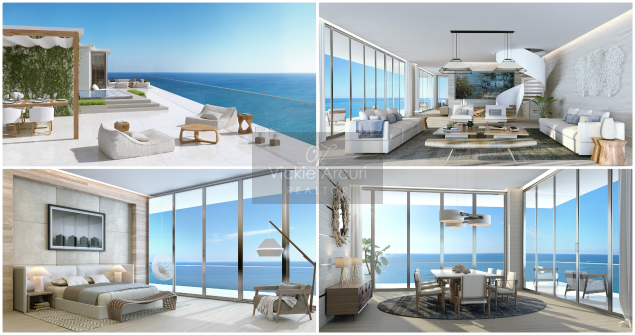 Construction is progressing rapidly at Auberge, with the North Tower scheduled for Top off/Roof completion this Month and construction completion approximately by the end of 2017.  The South Tower is estimated for construction completion in the Summer of 2018 and construction has currently reached the 4th Floor. Below are construction progress pictures that were taken on May 25, 2017 (Photos courtesy of Smith Aerial Photos, Moss Construction, and Auberge).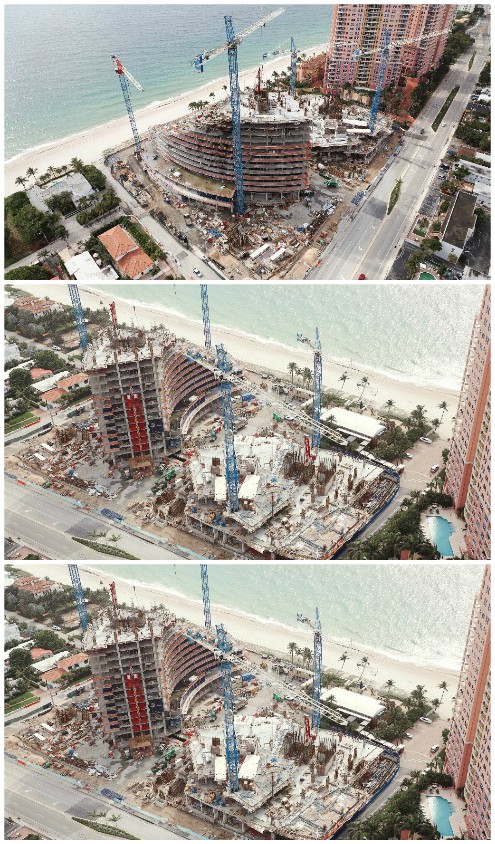 North Tower of Auberge:  56 total Units, 17-Story Building
Remaining available Units range in price from $1,783,900 – $9,869,900. Only 3 Residences are listed as available/remaining.  In the case of Condos that are Pre-construction and under Construction, "Sold" refers to Units that are under Contract for purchase (the Developer has accepted Deposits and signed Contracts from Buyers for purchase of the Units).
South Tower of Auberge:  115 total Units, 23-Story Building
Remaining available Units range in price from $1,600,000 – $5,038,900. 60% of the Units in the South Tower are reported as being sold.
The Maintenance fee is estimated at $1.00 per Square Foot of Living Area, which will include Water, Cable TV, Trash removal, Sewer, all Amenities, Building Staff, Reserves, maintenance of the Building's exterior and common areas, and Insurance for the Building's exterior and common areas.
Click here to review additional information about Auberge Beach Residences, including Floor plans and contact me if you would like to schedule an Appointment to view Auberge. Of new Condos that are currently being constructed in Ft. Lauderdale, Auberge is the ONLY one that's being built ON the Beach.  The others are located across from the Beach and in other locations. Scroll below to view a Video preview of Auberge.
Related information:  
…