Delray Beach Waterfront Homes
Real Estate Market Report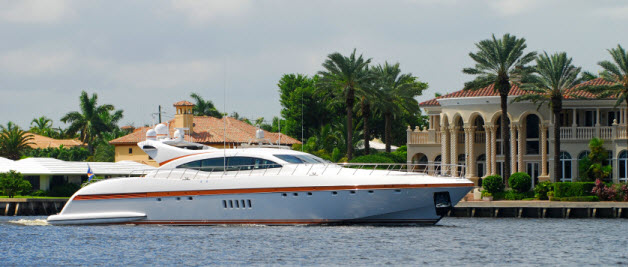 Delray Beach Waterfront Homes with Ocean access are highly desirable, not only because of Boat Dockage, but also beautiful Water views, close proximity to the Beach, downtown Delray/Atlantic Avenue, Shops, Restaurants, Nightlife, Art Galleries, and more!
Year to date in 2017, during the months of January – July, 30 Waterfront properties in Delray Beach were purchased through Brokers, as listed in Multiple Listing Service recorded sales.
Information about the purchased properties is as follows:
3 direct Intracoastal Properties were sold and are located in the Communities of Seagate, Delray Beach Shores, and Delray Isle.  The final purchase prices of the properties were $6,292,700, $5,770,000, and $8,675,000.
26 Waterfront properties were sold that are located along Ocean access Canals and are located in the Communities of Tropic Isle, Tradewinds Estates, Place Au Soleil, Delray Isle, and Delray Beach Shores.  The final purchase prices ranged from $865,000 – $3,080,000, with an average purchase price of $1,533,308.
All of the properties are located in Communities that are East of U.S. 1 in areas without Fixed Bridges and close to the Boca Inlet.
Click here to review additional information about Delray Beach Waterfront Homes and view listings of Waterfront Homes that are currently for sale.