Weston, FL Homes
Real Estate Market Report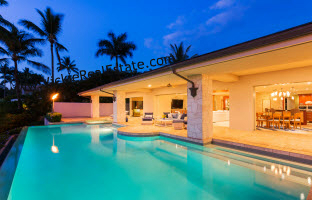 During the 1st half of 2017 (the Months of January – June), MLS Records indicate that 441 Single Family Homes in Weston were sold.  The purchase price range of the Properties was $435,000 – $3,000,000, with an average purchase price of $575,251.
Of the properties that sold, 27 sold with minimum purchase prices of $1,000,000 and the majority of those are located in Weston Hills Country Club, Windmill Reserve, Windmill Ranch Estates, and Windmill Lake Estates.
Currently, 375 Single Family Homes are listed for sale in Weston.  Their prices range from $340,000 – $8,500,000, with an average list price of $669,000.
Homes in Weston include new Construction, pre-construction, recently constructed, and older Homes–a number of which have been renovated.
Condos and Townhomes in Weston are a smaller segment of the Market and are the majority of the lowest priced Property options available in Weston.
During January – June of 2017, 82 Townhomes, Villas/Coach Homes sold in Weston.  Their purchase price range was $280,000 – $645,000, with an average purchase price of $301,069.
102 Condos sold with a purchase price range of $116,000 – $409,500 and an average purchase price of $201,705.
Currently, 157 Condos, Townhomes, and Villas/Coach Homes are on the Market for sale in Weston and are priced from $235,000 – $729,990.
Click here to view listings of Weston Homes for sale.  Search by price range, Community name, Zip Code, and other criteria + save your favorites.
Related information: