2017 Ft. Lauderdale International Boat Show 
(Video that I shot during 2013's Boat Show)
This Year's show will be the 58th Annual Ft. Lauderdale International Boat Show and the dates for the Show are November 1st – 5th.    Ft. Lauderdale is the "Yachting Capital of the World/the Mega Yacht Capital of the World" and our Annual Boat Show is the largest in the World.  I'm looking forward to attending again, of course.  

The Show will cover 7  different locations, over 3 Million Square Feet of space, and will feature a phenomenal variety of Yachts, high performance Boats, other Vessels, Exotic Cars,  more with 1,200+ Exhibitors, and over 1,500 Boats on display!
To purchase Tickets, view the full schedule, and obtain other information about the Show, click here.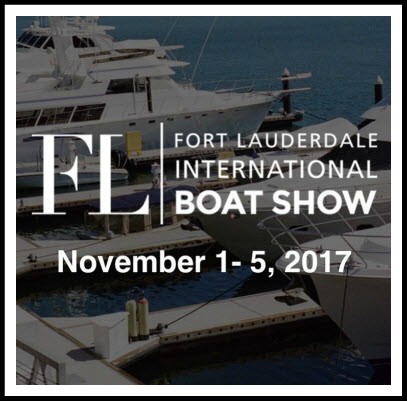 Related Information: