Vistablue Singer Island Condo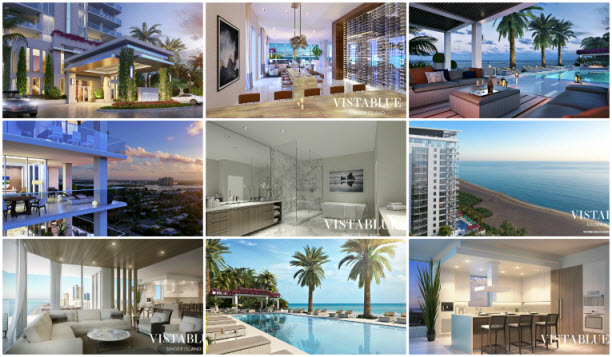 Construction is almost complete at Vistablue Singer Island Condo and delivery is planned in early 2018.  Remaining Residences range in price from $1,512,000 – $2,337,000.  The Building has 2 Penthouses, one of which is under Contract for purchase and was listed for  $7,869,000; the remaining Penthouse is listed for $7,646,000 and has 6,242 Square Feet of Living area.
Floor plans C and D, which have West exposure, are currently priced from $1,512,000 – $2,337,000.
Of the East exposure/direct Ocean facing Residences (Floor plans A and B), two A Floor plans remain available and are priced at $2,899,000 and $2,337,000.   The A Floor plan offers Northeast exposure.
There are 4 Units on each Floor (Floors 4-18), with the exception of Floor 19, where the 2 Penthouses are located.  On Floors 4-18, 2 Units face East (Floor plans A and B) and 2 Units face West (Floor plans C and D).
Click here to view Floor plans and additional information about Vistablue.
Vistablue Singer Island is a 19-Story Building with a total of only 58 Residences and direct Beachfront location on the Sand.  All Residences have 3-4 Bedrooms and beautiful views of the Ocean and/or Intracoastal.   Each Residence is a Corner Unit.
Contact me if you would like more details and/or would like to schedule an Appointment to view the Model Residences.
…

Related information: