Las Olas Beach Club Condo in Ft. Lauderdale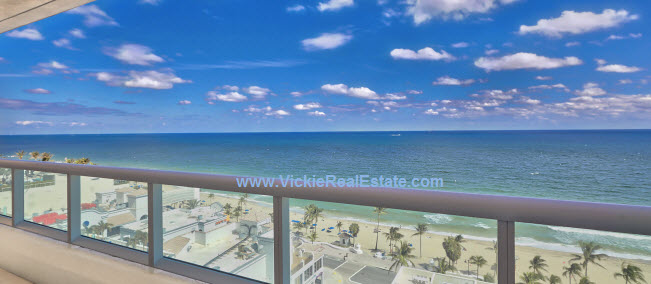 Located in Ft. Lauderdale, Florida at 101 S. Ft. Lauderdale Beach Blvd. also known as A1A/South Atlantic Blvd., directly across from the Atlantic Ocean and Ft. Lauderdale Beach,  Las Olas Beach Club enjoys a great location that's within walking distance to Shops and Residences. Las Olas Beach Club has a total of only 148 Units and is 100% Condo (not Condo Hotel).
Luxury Amenities, prime location, Contemporary design, great views, and spacious Residences make Las Olas Beach Club a great choice to consider.
During the Months of January – June of 2018, 7 Units sold at Las Olas Beach Club.  Their purchase prices range from $1,010,000 – $2,850,000.  The 7 Units that sold have 2-3 Bedrooms and spacious Floor plans with 1,905 – 4,320 Square Feet of Living Area.  Unit size, quality and extent of interior design, and types of views from the Residences are factors that determined their prices.
Currently, 12 Units are on the Market for sale at Las Olas Beach Club and range in price from $1,099,995 – $5,890,000.  Scroll below to view listings.   Interested in viewing Condos? Contact me to schedule an Appointment.
…

…
Related information: