100 Las Olas Condo
Construction, Prices, Video Tour, and availability
…
…
Above is a Video Tour of 100 Las Olas Condo's future interior, exterior, and luxury Amenities.
Construction of 100 Las Olas Condo is progressing quickly, Groundbreaking was completed in March of 2017, and Construction completion is planned to take place during the first half of 2020.   Construction of 100 Las Olas Condo has now reached the 26th Floor, so it's more than halfway to the top of the Building (when complete, it will be a 46-Story Building and will hold the distinction of being Ft. Lauderdale's tallest Building.)
100 Las Olas will include a total of only 121 Condos (2-3 Bedroom Units with a Den), which currently range in price from the $800,000's – $3,000,000+.
The recently released "Estate Residences" at 100 Las Olas Condo are a great choice to consider for those who are seeking very spacious Units combined with fantastic views from a high Floor.  The Estate Floor plan (see below) is a collection of only 8 Units, located on Floors 39-46, has 3 Bedrooms, 4.5 Baths, a Den, 3,896 Square Feet of Living area, and 810 Sq. Ft. of Balconies. Prices for the Estate Residences start at $3,039,000.
Estate Floor Plan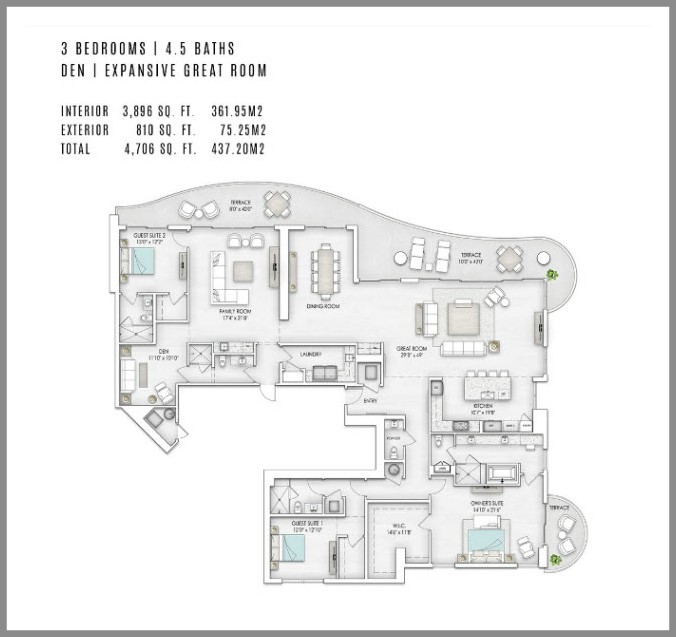 100 Las Olas Condo is the only Highrise Condo that's currently under construction in the immediate Downtown area of Ft. Lauderdale. 
Below is a construction progress picture of 100 Las Olas Condo that was taken this Month, July 2018. 100 Las Olas Condo is located adjacent to Las Olas River House Condo.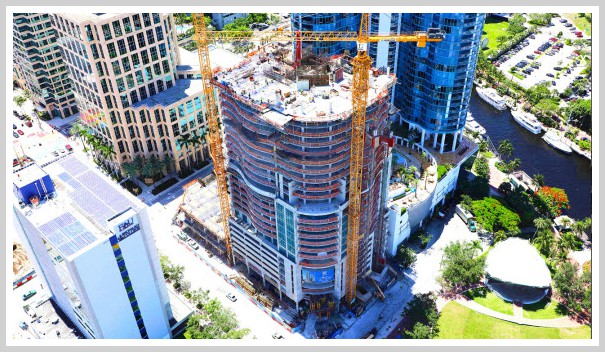 100 Las Olas Condo enjoys a fabulous Downtown Ft. Lauderdale location that's within walking distance to Shops, Restaurants, Bars, Art Galleries, and more, located at 100 E. Las Olas Blvd.,  100 Las Olas is also located only 10 Minutes from the Beach.
Click here to review additional information and Floor plans for 100 Las Olas.
Contracts are being accepted, Sales launched in January of 2017, and the Deposit schedule is as follows:
20% of the purchase price due at the time of Contract
10% of the purchase price due within 60 days after Contract
The remaining 70% due at Closing (planned during the 1st half of 2020)
Interested in scheduling an Appointment?  Please call or email me.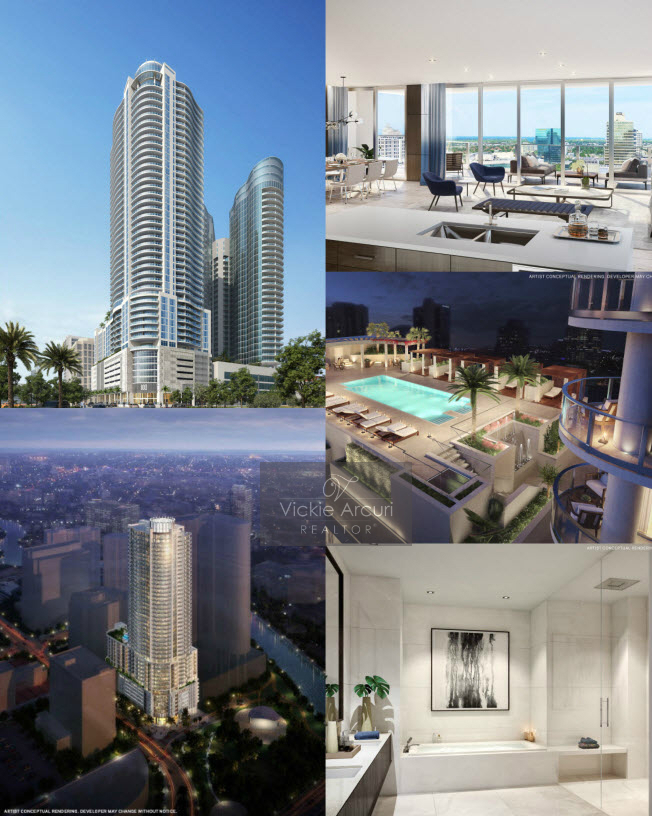 …
…
Related information: