Golden Isles Waterfront Homes
Real Estate Market Report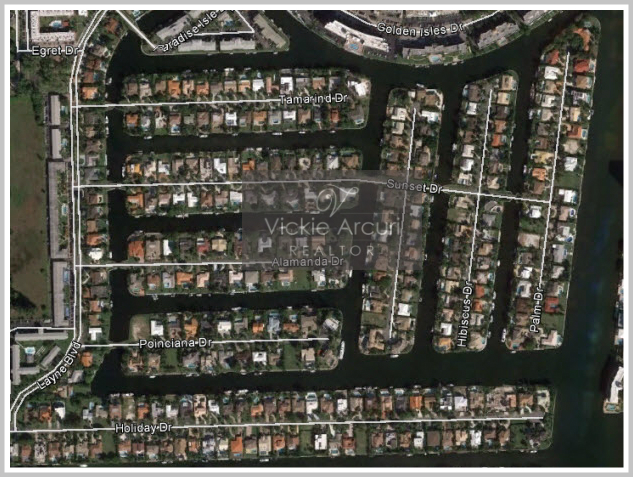 Golden Isles Properties sold during January – June of 2018
During the Months of January – June of 2018, MLS Property Records indicate that 6 Homes were sold in Golden Isles.
The purchase price range of the properties was $1,500,000 – $3,563,000, with an average purchase price of $2,246,333.
The properties are located on Hibiscus Drive, Sunset Drive, Oleander Drive, Tamarind Drive, and Holiday Drive.
All of the Properties are Waterfront.
The Homes were built between 1972 – 2017.
Currently, 1 Property in Golden Isles is listed as being under Contract for purchase (Pending Sale/an Offer was accepted for its' purchase) and is scheduled to close by the end of July.
As is typical with Waterfront Ocean access Properties, Land value represents a significant portion of a Property's value.   With the exception of 5 Properties in the Community of Golden Isles, all are Waterfront properties located along Ocean access Canals and the Intracoastal.  
Golden Isles enjoys a prime location in Hallandale Beach that's East of Federal Hwy. and only 1 Mile from the Beach.   Deep Water, no Fixed Bridges, and wide Canals are significant benefits to Boaters and there are a number of large Vessels docked in the Community.
Older Homes in Golden Isles that require full renovation (Teardowns) are typically purchased by Buyers who are interested in building a new Home. Of Homes that are currently on the Market for Sale in Golden Isles, some are Teardowns, some have been fully renovated, and several new construction Waterfront Homes are available.  A few vacant Waterfront Lots are available as well, which are a great option for Buyers who would like to build a new Home.
Scroll below to view listings of Homes for Sale in Golden Isles and contact me for assistance with your Property search.
…
…