South Florida Oceanfront Homes
Real Estate Market Report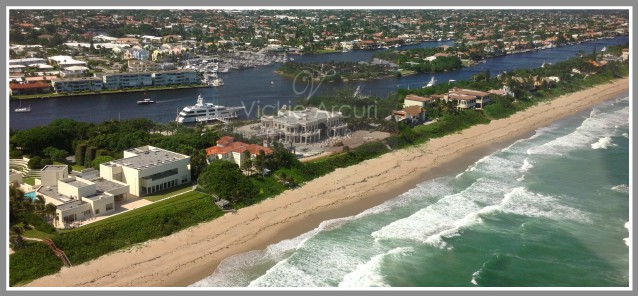 Direct Oceanfront Single Family Homes that are located on the Beach enjoy privacy and amazing views!  Of available Beachfront properties in South Florida, Single Family Homes are a very small portion of Real Estate Inventory, as Condos comprise the vast majority of Residential properties on the Beach.
Within Southeast Florida (excluding the Keys), the majority of Beachfront Single Family Homes are located in Palm Beach County and a few are located in Broward County and Miami-Dade County.
Below are details about the locations and purchase prices of Oceanfront Homes sold in South Florida during the Months of January – June of 2018, per MLS Property sales records of Homes sold through Real Estate Brokers:
Palm Beach County: 22 Properties sold with a purchase price range of $3,250,000 – $39,376,200, and average purchase price of $13,000,000. The locations of the Properties are Juno Beach, Jupiter, Jupiter Inlet Colony, Ocean Ridge, Gulfstream, Palm Beach, Highland Beach, North Palm Beach, Manalapan, and Delray Beach.
Broward County: 6 Properties sold with a purchase price range of $3,500,000 – $16,000,000, and average purchase price of $9,125,000.  The Properties are located in Pompano Beach, Hillsboro Beach, and Ft. Lauderdale.
Miami-Dade County:  1 Property sold in Golden Beach for a purchase price of $14,000,000.
South Florida Beachfront Single Family Homes for Sale:  Currently, 55 Single Family Oceanfront Homes are on the Market for sale and listed in a price range of $2,495,000 – $138,800,000.
Click here to review South Florida Oceanfront property listings by location and current listings of Homes for sale on the Beach.
…