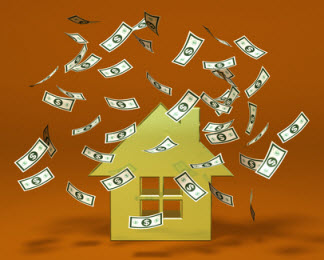 South Florida is currently experiencing a significant number of Cash Buyers in the Real Estate Market
Most of my recent sales have been Cash transactions and the majority of Buyers who contact me regarding their Home search state that their purchases will be Cash. Additionally, the Brokerage where I'm employed, EWM Realtors, reported that over 40% of our overall transactions are Cash deals and it has been reported by other sources that ~26% of Real Estate sales Nationwide are Cash transactions.  In Broward County, 80% of Condo purchases this year have been Cash transactions and 40% of Single Family Home purchases this year have been Cash transactions.
Transaction details regarding luxury Home sales in our current market indicate that the vast majority of luxury sales are all Cash transactions.
Factors that are contributing to the number of Cash sales include: 
Large numbers of purchases by Investors
Increased Lending standards that decrease the availability of Financing
Appraisal issues related to purchases that are Financed
Purchases by Foreign Buyers who are unable to obtain Financing or who simply prefer to pay Cash (Florida is #1 in the United States for the number of sales to Foreign Buyers who purchase vacation property)
Lending guidelines that disqualify many Condos from accepting Buyers who would like to finance their purchases
Significant numbers of Buyers who just prefer to pay Cash and/or to invest their Cash in Real Estate instead of other methods of investment
Being a Cash Buyer in a Real Estate transaction can definitely have advantages, however, the advantages are within reason, which means that being a Cash Buyer DOES NOT mean that you can expect to purchase the property for 50% off or expect significant Seller contributions to the purchase.   Banks and private Property Owners love Cash Buyers, but with the very large numbers of Cash Buyers in the current market and significant numbers of competing Offers, being a Cash Buyer doesn't have the impact that many Buyers perceive that it should have.  Many Buyers have thought:  "Well, our Offer is Cash!"….well, most of the other Offers were Cash too. 
On the other hand, where there are advantages, there are usually disadvantages as well.   The clear disadvantage in this case is to Buyers who plan to Finance their Purchases and are interested in purchasing in the lowest price range, where the largest number of Cash purchases occurs.   Typically, such Buyers are first time Home Buyers, many of whom plan to Finance their purchases, however, competition from Investors and Cash Buyers, the condition of many Homes in this price range,  and Condo Lending Guidelines make it very challenging  for those who plan to finance their purchase to buy Homes in this price range.   Many of these Buyers have come to the disappointing realization that, despite the many great deals that are available, they won't be able to purchase a Home.
Of 2,624 Single Family Home sales recorded in the MLS in Broward County within the last 90 days, 695 of those sales are indicated to have been Cash purchases. The purchase price range of the 695 Cash sales is as follows:
Purchase prices up to $100,000 = 385 Sales
Purchase prices between $100,000 – $199,999 = 115
Purchase prices between $200,000 – $299,999 = 80
Purchase prices between $300,000 – $499,999 = 56
Purchase prices between $500,000 – $999,999 = 39
Purchase prices between $1,000,000 – $5,650,000 = 20
Of 3,838 Condo, Townhouse, and Villa sales recorded in the MLS in Broward County within the last 90 days, 3,013 of those sales are indicated to have been Cash purchases.
Purchase prices up to $100,000 = 2,123 Sales
Purchase prices between $100,000 – $299,999= 710 Sales
Purchase prices between $300,000 – $499,999 = 113 Sales
Purchase prices between $500,000 – $999,999 = 55 Sales
Purchase prices between $1,000,000 – $3,000,000 = 12 Sales