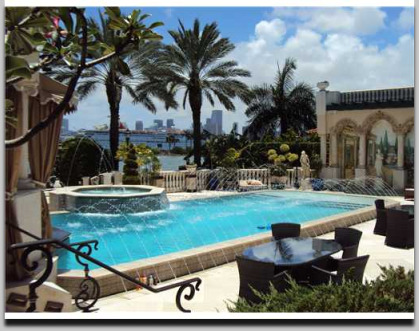 "Don't all Florida Homes have Pools?", I've been asked by a number of interested Buyers.  Well, the answer is that Homes WITHOUT Pools actually outnumber those that have Pools.   Check out the following examples from the current Inventory of Single Family Homes for Sale in Broward County.
Currently, 8,400 Single Family Homes are listed for Sale
Of the 8,400 Homes, only 3,332 are listed as having a Pool
Of the 3,332 Homes that have a Pool, 1,532 are priced at $500,000 and above
Of 8,400 Homes listed for Sale, only 1,391 are located in Ft. Lauderdale and, of the 1,391 Homes, only 634 have Pools
Of the 634 Homes, only 81 are priced under $300,000 and have a minimum of 3 Bedrooms and 2 Baths.   Of the 81 Homes, only 13 have a 2-Car Garage
So, less than half of the Homes listed for sale have Pools.  As you drill down further into the Inventory and add additional search criteria such as price, City, Garage, number of Bedrooms and Baths, Waterfront or non-Waterfront, condition, size, Architectural style, Neighborhood, Floor Plan, and other features, the selection decreases significantly more.
Interested Buyers who are searching for Homes are very often surprised to find that once they specify all of their search criteria, there's a VERY small selection of appropriate Homes that are available.  Their initial response is typically disbelief, which leads them to search multiple websites repeatedly and contact a number of different Real Estate Agents before finally realizing that just because they heard that Inventory is high, it didn't  mean that the majority of that Inventory is appropriate for their specific preferences.
If you're seriously motivated to purchase and are finding that very few Homes meet your preferences, having flexibility with search criteria is helpful.   Maybe you found a Home that's "The One" except it doesn't have a Pool.  If there's sufficient space in the Yard to build a Pool and if the property would otherwise accommodate a Pool, you can consider the possibility of adding a Pool later and can obtain Quotes for Pool construction to see if the cost would work for your budget.
Of the Homes in South Florida that have Pools, there are some great ones to choose from and I selected pictures below of a few Pools that are BEAUTIFUL!   Enjoy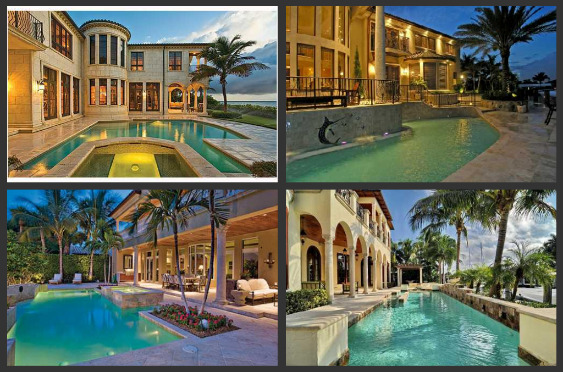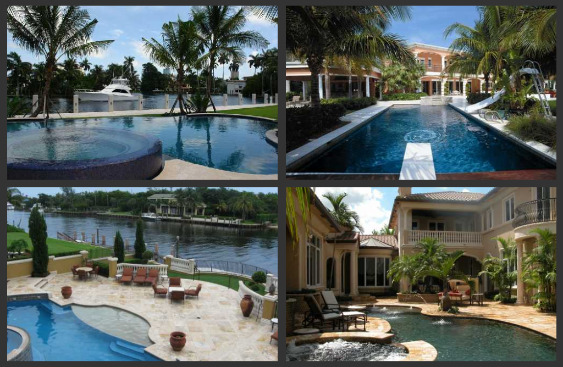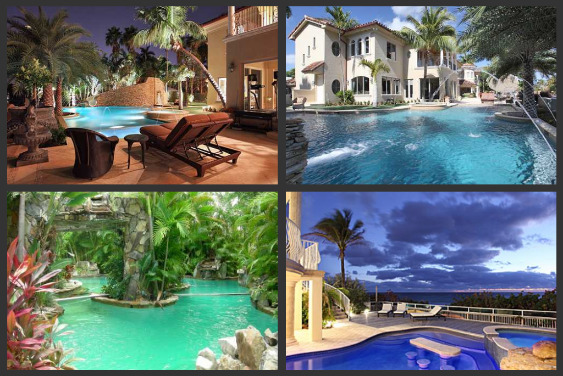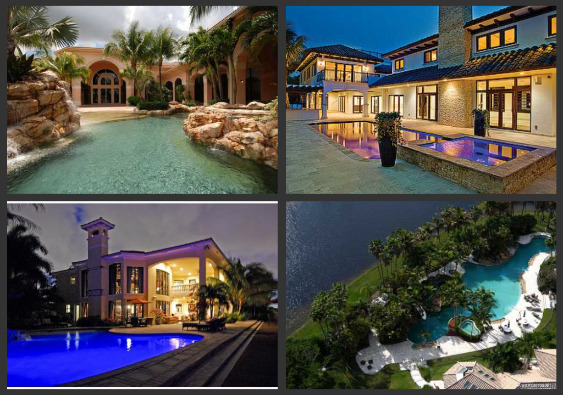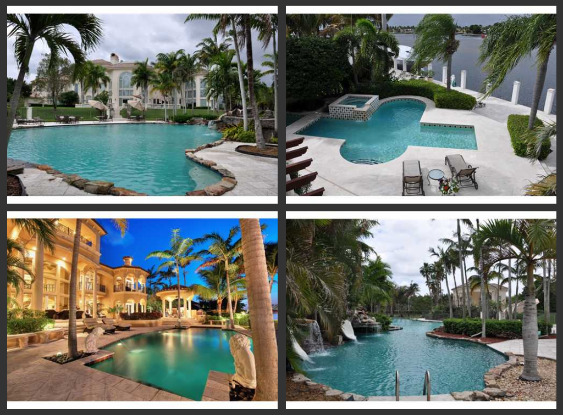 Searching for Homes?  Start your search here: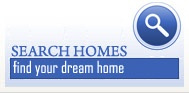 ———
———