Sabbia Beach Condo Construction update
…
…
Sabbia Beach Condo is currently under Construction, has now topped off/reached construction of the Roof, and is planned for delivery in May of 2018.   Sabbia Beach enjoys a direct Oceanfront location in Pompano Beach.  I took the Video above in front of Sabbia Beach and love the wide expanse of Beachfront that it offers + amazing views!
Sabbia Beach will include a total of only 68 Residences–offering 2-6 Bedrooms, Contemporary design, luxury Amenities, spacious Balconies and Terraces, Floor-to-Ceiling Windows and Doors, Ocean, City, and Intracoastal views.
Sabbia Beach is reported to be 85% sold and remaining Residences available at Sabbia Beach range in price from $900,000 – $5,900,000.  Of 2 Penthouses at Sabbia Beach, 1 is under Contract for purchase (it was listed for $6,200,000) and one is available for purchase, priced at $5,900,000.  The remaining Penthouse offers double Ceiling height, 5,675 Square Feet of Living Area, 950 SF Balcony, 6 Bedrooms and 6.5 Baths.
To purchase a Unit at Sabbia Beach, the required Deposit at the time of Contract is 35% and the remaining balance will be due at Closing.
Click here to review additional information about Sabbia Beach and Floor plans.  Contact me if you would like to receive a list of currently available Residences and/or would like to schedule an Appointment.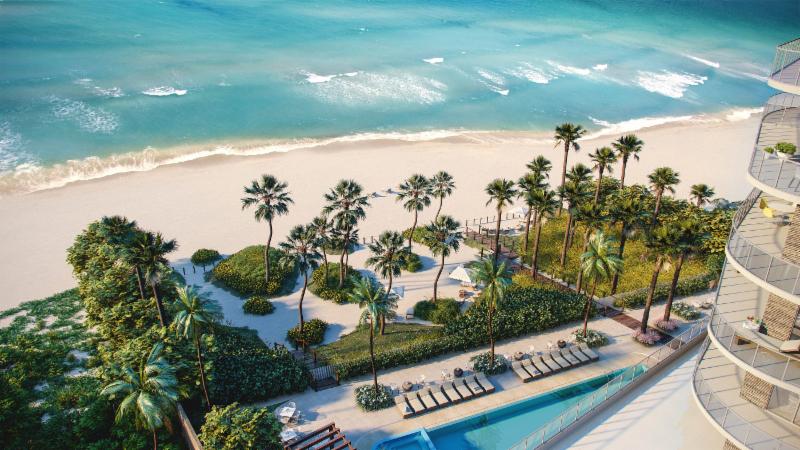 Related information: