Paramount Ft. Lauderdale Beach Residences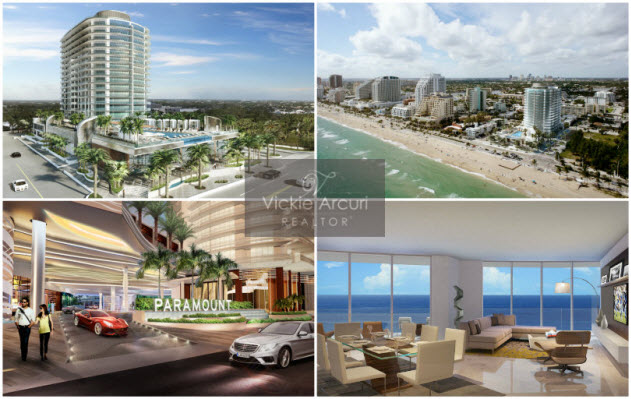 Since my previous update about Construction completion, Closings, availability, and purchase prices of Units sold at Paramount, Broward County Property Tax records indicate that 35 additional Units were sold at Paramount Ft. Lauderdale Beach Residences.
Their purchase price range was $895,000 – $4,849,700, with an average purchase price of $2,101,125.
Their purchase dates were October 6, 2017 – October 20, 2017.
Purchases of 91 Units at Paramount have now been recorded in Tax Records.  Paramount has a total of only 95 Units.
Construction of Paramount Condo  was completed last Year and the first Closings were recorded on August 30, 2017.
Available Units that are currently listed for sale at Paramount are priced from $1,200,000 – $9,999,000.
The amount for the Monthly Maintenance fee is .90 Cents per Square Foot of Living Area, which includes all Amenities, Water, Sewer, Cable TV, Internet service, maintenance of the Building's exterior and common areas, Building Staff, use of Paramount's 2 Guest Suites for visiting Family and Friends, and Insurance for the Building's exterior and common areas.
Paramount enjoys a prime location offering Beachside living, amazing views, luxury Lifestyle, and close proximity to Shops and Restaurants.
Click here to view Floor plans and additional information.  Interested in viewing Units for sale at Paramount Ft. Lauderdale Residences? Call or email me.
Paramount is located at 701 N. Fort Lauderdale Beach Blvd. in Ft. Lauderdale, FL.
Related information: